SC Automotive Engineering is a

completely new type of engineering company


equipped with an extensive network,
advanced technical capabilities, and expertise that only a general trading company can offer.
MESSAGE
Cars have considerably evolved their performance in terms of their safety, environmental performance, and comfort with the evolution continuing to pick up speed. Cars are now connected to external networks. Engines are being replaced with electric motors, and driving is moving to autonomous. There is no doubt that we are living in the era of an automotive revolution.
Against this backdrop, I have talked to many executives in the automotive industry. Everyone I spoke with was facing many concerns and issues amid drastic changes. I heard them saying: "I want reliable information so that I can determine the direction that our company is heading"; "We've set our goals, but we don't have sufficient technical skills"; "We want referrals for partners"; and "We want to recruit excellent engineers globally," etc.
These voices led us to launch SC Automotive Engineering with the cooperation of a general trading company. SC Automotive Engineering will obtain reliable information from the trading company's vast network, and our experienced technicians will analyze customer issues and provide optimal solutions. In addition, our dedicated team will assist customers in solving their problems until they reach their goals.
Through these forms of support, we desire to be a truly reliable partner in technology development.
SC Automotive Engineering
CEO Toshimi Yamanoi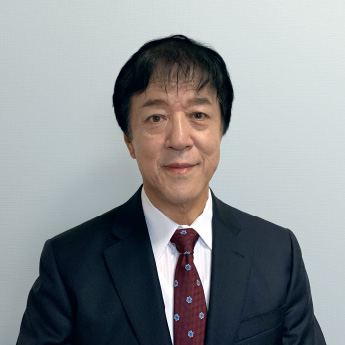 We approach customer issues via the following four steps.
STEP 01
Listening
to customers
Our experts in the relevant field will listen & learn regarding your questions and issues.
STEP 02
Identifying and
clarifying issues
We accurately identify complex issues that cannot be solved by a single company, and we gain agreement of the problematic points.
STEP 03
Proposing solutions and partnered approaches tailored to the customer's issues
We employ a global perspective to propose: the optimal plan to solve problems, with specific implementation plans, and necessary resources, as well as to set project goals.
STEP 04
Implementing
the solution
We do not just make proposals—we work as your engineering partner throughout the process to implementation.
Many of our strengths and features are attributable to the enormous amount of incoming information that can be gained via the global network of a trading company. Our experts rich experience in automotive/parts development is key to analyze data and use this information for development.
You can consider us a collaborative partner in the automotive industry working with you to solve problems.
One strength of SC Automotive Engineering is its thorough knowledge of automotive development, distribution, and mobility. We have a large number of experts within the company and the group itselfthat have expertise in the technologies that are currently being sought after.
We also make cutting-edge proposals and implement projects. We do so by understanding customer issues, making optimal ESP proposals, supporting technical strategies, introducing new development processes, and proposing high-value-added solutions that combine product hardware modules and software development.

*ESP: Engineering Services Provider
Various solutions and features
End to End Service
We will first accurately understand the customer's request.
Then, we will break down and organize their issues to provide thorough support until the project completion, with the cooperation of experts in each respective area.
One Stop Service
A number of our experts with extensive knowledge of the automotive industry and business interfaces will take care of the customer's various requests, leading them toward a solution to their problems.
Global Service
We also provide services outside of Japan. Bilingual experts and local staff who know about the local situation on the ground will help you with overseas projects.
Integration Service
We will make full use of our customers' strengths while selecting the best partner that is technically savvy for the areas that need to be analyzed.
If you are familiar with any of the following issues or keywords,
our services will work for you.
Example of issue 01
Compliance with continually increasing strict environmental regulations
To improve fuel efficiency and reduce CO2 emissions, we want to reduce the weight of vehicles significantly.
We want to implement sound vibration countermeasures in the upstream process of our development. We want to obtain know-how so as to develop engines with NVH in mind.
Example of issue 02
Implementing a global-standard development process
We want to meet the standards necessary for joint development with European OEMs and parts manufacturers.
We want to introduce global development processes such as supporting automotive SPICE.
COVID-19 has made it difficult to continue with normal development, but we cannot suspend our projects. We want development support that can maintain quality and delivery time amid the COVID-19 crisis.
Example of issue 03
Experiments and evaluations in overseas regions
We want to conduct driving tests that meet the regulations and standards in Country A, but we cannot find a local partner.
We are looking for a company that can locally implement driving tests, data annotation, and HILS setup quickly and cheaply.
Example of issue 04
Response to a shortage of engineers and increasing development costs
While there is a shortage of engineers in the areas of CASE, development costs are increasing.
Is it possible to collaborate with company's in emerging countries and start offshore development at a lower cost?
2020.07.01
News Releases
Our website is now live.
The SC Automotive Engineering website is now live.
Leveraging the strengths of a general trading company, we aim to become a reliable partner in technology development as an entirely new type of engineering company.